It's been awhile since I used this blog. But I have decided to start again, because I want to share recipes with you all! One of my summer goals is to try 1 new recipe a week. Last week's recipe?
Chicken-Pineapple Stir-fry!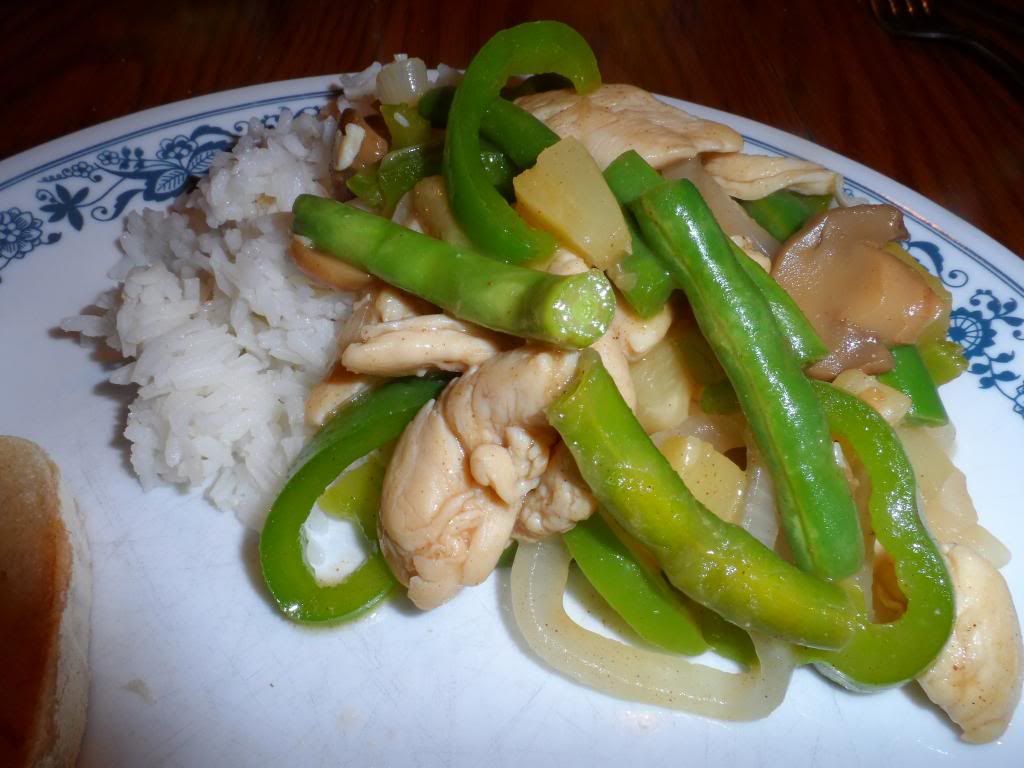 Ingredients:
Chicken Breast (2 - 3, cut into strips)
1 onion, halved and sliced
1 cup celery, cut
1 green pepper, cut into strips
2 cups of pineapple tidbits or chunks (1 large can)
2 teaspoons cornstarch
1/2 teaspoon cinnamon
11/2 teaspoon soy sauce
2 Tablespoons margarine or oil.
Other veggies of choice (I did green beans)
What to do:
1)Make sauce: combine the juice from the pineapple can, cornstarch, cinnamon, and soy sauce. Set aside.
2)Over high heat with oil or margarine, saute strips of chicken; sprinkle with salt and stir constantly for 3 minutes
3)Add onion, celery and pepper, (and any other veggies that may take a bit of cooking). Stir for 2 minutes
4) Add pineapple tidbits (and any veggies that don't take awhile to cook), the the juice mixture. Stir and bring to a boil.
5) Reduce heat and cook until just clear.
My mom says she wants to double the sauce, but it's really up to you. Although cinnamon sounds odd, it really does taste good! I hope you enjoyed my recipe sharing for the week!

~Lisa